Hunting management app - the right model for every user
Thanks to our hunting management app with wildlife camera, you have your hunting documentation tasks under control. We submit licenses with optimally tailored functionality to each type of user. Our smartphone app is available for Android and iOS and allows you to record events quickly and intuitively.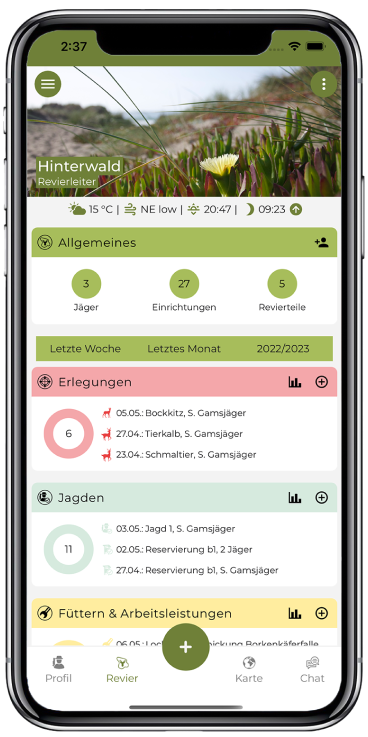 You can get started with Deermapper BASIC. This is our free license that includes all the basic features. Record your hunting events and hunting grounds. Collaborative hunt management is possible, as well as the use of simple statistics. We invite you to get acquainted with our hunting management software free of charge.
Hunting management app - our offer from Graz for Austria, Germany and Europe
With Deermapper LITE you take the next step. All functions of Deermapper BASIC are also available in Deermapper LITE. Some new ones are added to give you even more options in documentation and analysis. Deermapper LITE is also ad-free.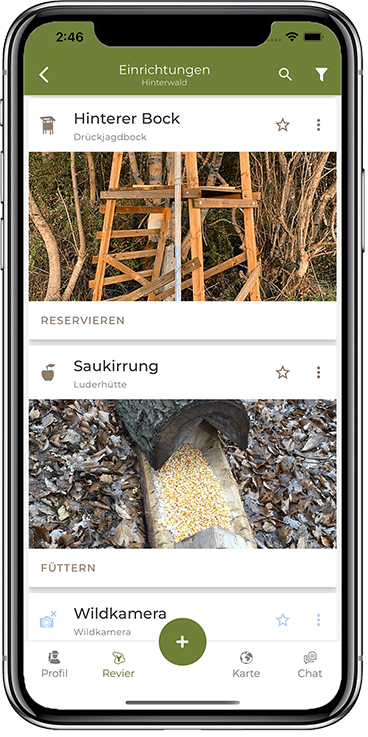 Deermapper PRO is aimed at the professional user. This version builds on Deermapper LITE and offers everything you need to manage your hunting ground. If you then also use our wildlife camera, you have all the possibilities in hunting management.
Hunting ground management app with clever functions for hunting management
All functions from Deermapper PRO are also included in Deermapper ADMIN. With the ADMIN version you have the possibility to manage licenses of your fellow hunters. You can consider a pool of LITE, PRO and BUSINESS licenses if you have the ADMIN license. You can see all applicable fees clearly listed in the cost calculator.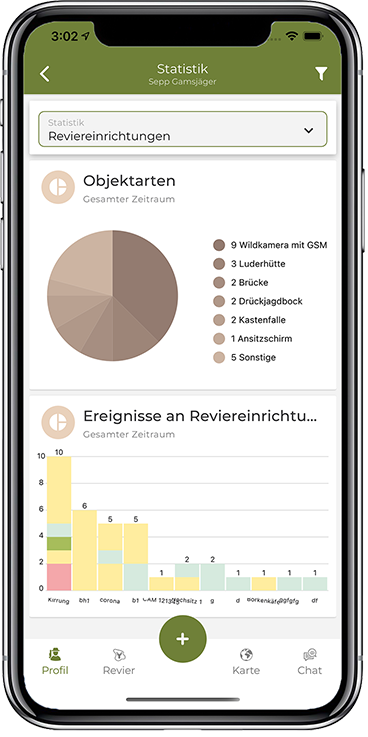 Our precinct management software meets your extensive operational needs with Deermapper BUSINESS. This version extends Deermapper ADMIN and allows you to create different user levels. You can evaluate them separately from each other. If this is of interest to you, we will be happy to create a customized offer for you. We also provide information on how a wildlife camera can be used with our app. Contact us and use all the possibilities of our hunting management app!